Interested in a Passionate, Fun, Fulfilling Career Opportunity in Fitness?
iLoveKickboxing is Hiring! Read on to learn more about this amazing opportunity and to submit an application online today!
First Off: What is iLoveKickboxing?
It's an action-packed, fun, hour-long workout that our members simply love. We took the workouts that get professional fighters to fit, lean, and toned - and made them accessible to ANY man or woman looking to drop some pounds and get in shape.
Men and women ages 20 - 45+ come in to kick and punch the fat right off their bodies.
But one of the most important elements to our success is our instructors. We hand-select people for passion, energy, and enthusiasm. We want people who really care about helping others. After all, at the end of the day, our program changes lives - and that's what keeps people coming back.
No Kickboxing Experience Required for Instructors.
The most important things we look for are that you're athletic, enthusiastic, and passionate about helping others.
We can teach you all the kickboxing techniques members do in class.
So if you don't have martial arts / kickboxing experience? No problem. In our classes, fun & fat-burning are the top priorities. Members don't come to us to earn black belts or learn how to fight competitively or anything like that.
Are You Ambitious? We Have Lucrative Career Paths Available.
Our instructor positions are not "dead-end" jobs. There are advancement opportunities in management that travel all the way up our corporate ladder to regional and nation-wide positions.
If you have ambition, bring it to the table. We recognize hard work and "above and beyond" efforts. With that said, a desire to advance "through the ranks" isn't required. It's just a plus.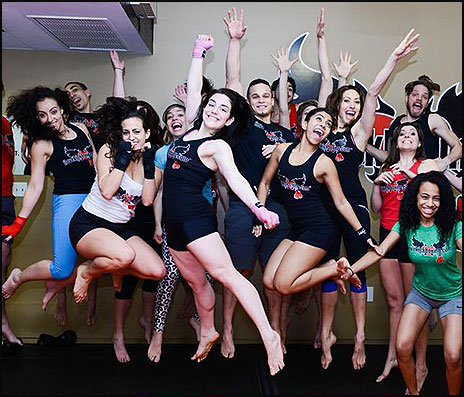 You'll Laugh & Smile. A Lot.
We encourage goofiness, laughter, and smiling.
In fact, it's a required part of every class!
So if a job where you help people get fit, motivate them, make them laugh, and crack yourself up in the process sounds good - this might be the perfect fit.
The Traits We Look For:
Hard work ethic & a desire to always do more than is required
Passion for helping others
Energy & enthusiasm
Great sense of humor
Love of fitness
Athleticism (experience in fitness, dance, or martial arts is a plus!)