Interested in a Passionate, Fun, Fulfilling Career Opportunity in Fitness?
iLoveKickboxing is Hiring! Read on to learn more about this amazing opportunity and to submit an application online today!
First Off: What is iLoveKickboxing?
We took the workouts that get professional fighters fit, conditioned, and ready for the ring— and made them accessible to ANYone looking to tone up their bodies and change their fitness perspective.
ILKB is an action-packed, hour-long kickboxing class, set to the beat of your fave badass playlist, designed to rev up our members' heart rates, push their limits, and turn the rest of their day into a nonstop smile fest. We start with a warm-up, move to bag rounds, and end with a cool-down/stretch.
And the most important element to our success? Our instructors! We hand-select people for their passion, energy, and enthusiasm. After all, at the end of the day, our program changes lives- and that's what keeps people coming back. We pick candidates that embody the core values of ILKB.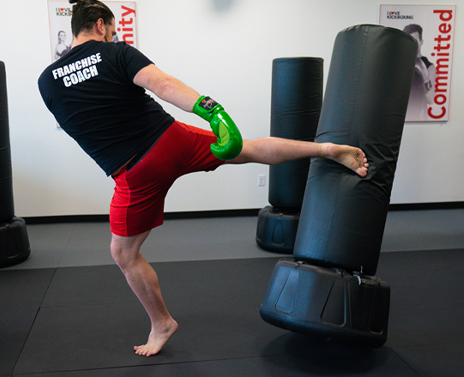 Become an ILKB Instructor: Fitness Background Required.
You don't need to be a professional kickboxer to train at ILKB— the most important things we look for in our instructors are athleticism, enthusiasm, passion for helping others.
We can teach you all the kickboxing technique and combos you'll need to deliver a killer ILKB workout.
Ambition Encouraged.
Our instructor positions are not dead-end jobs. There are advancement opportunities in management that travel all the way up our corporate ladder to regional and nation-wide positions.
We recognize hard work and above-and-beyond efforts, so bring your long-term goals to the table. Or, if teaching floats your whole boat, that's great too. A desire to advance through the ranks isn't required— just a plus.
Outgoing personalities: you'll fit right in.
We encourage goofiness, laughter, and smiling. In fact, it's a required part of every class!
As an ILKB instructor, you'll be constantly meeting new people, hyping them up and motivating them, and using every class as an opportunity to showcase your personality.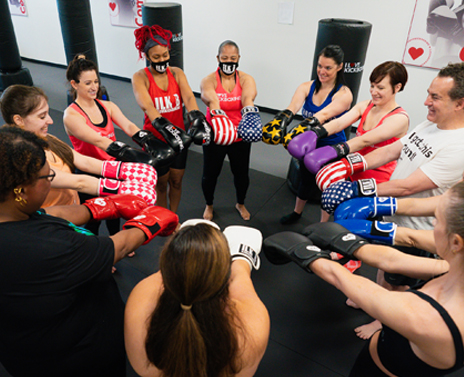 The Traits We Look For:
Alignment with the ILKB Core Values

Athleticism (experience in fitness, dance, or martial arts is required)

Outgoing and friendly

Strong work ethic & a desire to always do more than is required

Passion for serving others

Energy & enthusiasm

Great sense of humor

Love of fitness